May 4, 2023
Mr. Cooper's Pies Fundraiser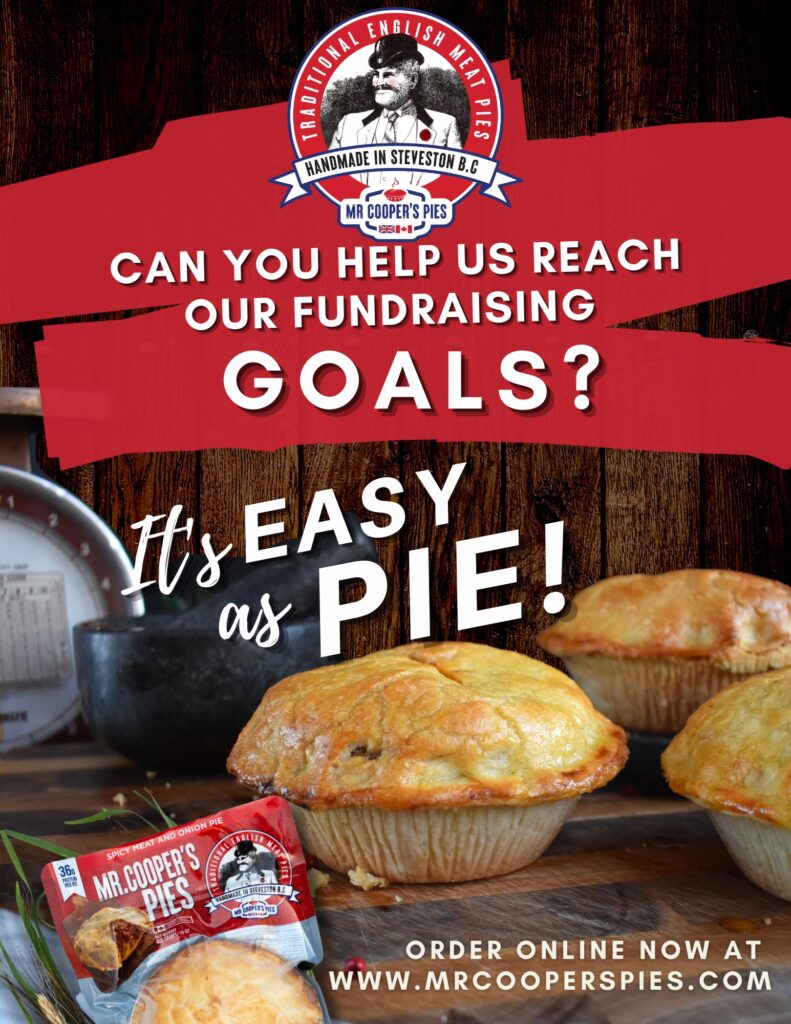 Dear Parents, Caregivers and Students,
We are holding one last fundraiser for the year! We've heard from some parents and students about how much they enjoy Mr. Cooper's Pies, so we set up another pie fundraiser. Beginning on Saturday, May 6, you can place your order online at mrcooperspies.com. Select "Steveston Japanese Language School" in the shipping section of your shopping cart so that 25% of all sales go to our school. This fundraiser lasts for only two weeks! Order by the end of day Sunday, May 21 and bring home these delicious pies while fundraising for the school!
Pick Up Dates for In-Person Weekday Class Students:
Please pick up your frozen pies at the end of your youngest (or only) child's class on the following dates:
Wednesday May 24
Thursday May 25
Monday May 29
Tuesday May 30
Pick Up Dates for Online Class Students (Adult, Futsuka Grade 7 & Futsuka Senior & Saturday Students who have no younger siblings attending in-person classes) and Non-Students:
Please email the school at [email protected] to arrange a date after May 23 for pick up.
Also, just a reminder: the early registration for the 2023-2024 school year will start next Monday, May 8th!
Arigatou gozaimasu,
Your Fundraising Committee
Steveston Japanese Language School