December 15, 2022
December 2022 Newsletter
Dear Parents/Guardians and Students,
Please enjoy our December newsletter, attached.
We've provided you with information on important January dates, fundraising events, our 2022 scholarship recipient, our new Board Chairperson, fun cultural information on winter celebrations in Japan, how to make your own osechi, and where to buy them in Vancouver! 
We've also attached a poster about our Sinfully The Best chocolate fundraiser – an easy way to support our school and help yourself out with gift-giving, too.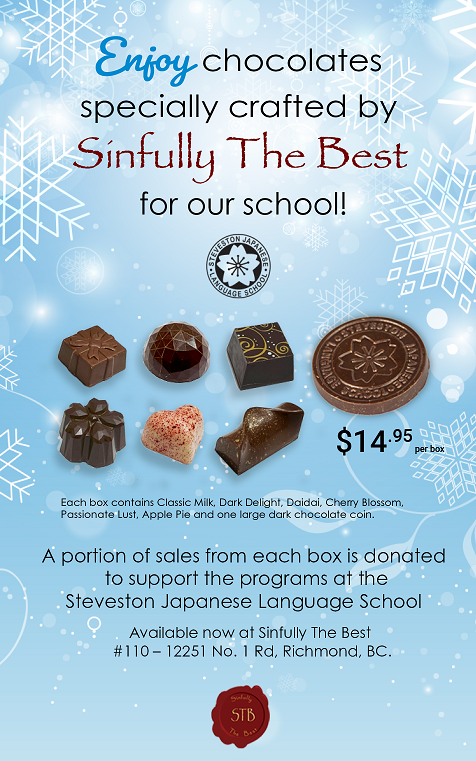 Have a wonderful holiday season!
Your Communications Committee
Steveston Japanese Language School